Bank With POLi - Australia's Top Online Gambling Deposit Option
Do you love online gambling? Do you love Australian online casinos? Then show just how much you enjoy both by banking with POLi - the exclusively Australian banking option that makes transferring money into your online casino account as quick, safe and simple as possible!
If you're looking to trust your dollars in your Australian online casino account to a payment provider, then you can't go wrong with this deposit option. Developed for Aussies, by Aussies, POLi is based in Melbourne and prides itself on offering completely confidential, completely private online purchasing to all Australians - particularly those who spend a lot of time on the internet, such online casino players. So stay true to your Oz roots and bank with the deposit option that knows you best. Our experts have already found all the best POLi online casinos for you - now all you have to do is logon and play!
Top Aussie Online Casino
#1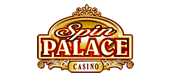 Welcome Bonus

AU$1000
Avarage Payout

98.48%
Deposit options
Play now!
#2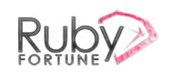 Welcome Bonus

AU$750
Avarage Payout

95.85%
Deposit options
Play now!
#3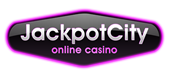 Welcome Bonus

AU$1600
Avarage Payout

96.26%
Deposit options
Play now!
#4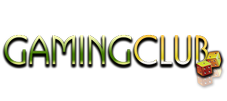 Welcome Bonus

AU$350
Avarage Payout

98.26%
Deposit options
Play now!
#5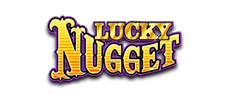 Welcome Bonus

AU$200
Avarage Payout

97.87%
Deposit options
Play now!
Banking with POLi at Australian online casinos
Short for Pay Online, POLi is the Oz banking option that allows you to transfer money directly from your personal bank account into your online gambling account, and all within a completely safe environment. In this way, it functions almost like a debit card, meaning that if you don't have funds in your Australian bank account, you won't be able to transfer funds into your Australian online casino account - a fantastic way to avoid incurring any debt.
What's more, thanks to POLi's unique functionality, you can be sure that your personal and financial details are kept safe at all times. Because all POLi transactions take place within your own Australian internet banking interface, neither POLi nor your online casino will ever be privy to any sensitive data or information, giving you a superior level of security you know you can trust.
How to make POLi online gambling deposits
So how exactly does one go about making a POLi deposit into an Australian online casino account? First and foremost, you'll need to download the free POLi browser software - a single-purpose internet browser both with instructions on how to conduct POLi deposits, and an interface through which you'll be able to access your own Aussie bank's internet banking site.
Once you have your POLi software downloaded and installed on your computer, you'll be ready to make a transaction. All you need to do is:
Visit the casino's cashier
Choose POLi as your preferred deposit option
Choose the Aussie bank from which you'll be transferring your funds.
Enter your bank account number and password via your secure POLi software interface in order to access the funds in your Australian bank account.
Then simply enter any further payment details that may be required, and confirm your transaction.
Your funds will be instantly and securely deposited into your online gambling account with the minimum of hassle!
So if it's easy, secure, Australian-friendly banking you're looking for, look no further than POLi - the deposit option designed exclusively for Australians, by Australians. Just take a look at our range of approved POLi online gambling sites and get ready to enjoy the very best in Oz banking!